Plastic Mold Steel
Plastic mold steel is the key factor to determine the plastic product quality and cost.
Kobe steel's mold steel product manufactured by the world's largest 13,000 tons forging machine, and pre-heat treatment. The product has the following characteristics: No internal pinholes, homogeneity of alloy elements, small residual stress , good weldability and good machinability.
Manufacturing size range: Thickness of 260 ~ 1200mm, the maximum width within 1600mm , the length of 2500-4000mm.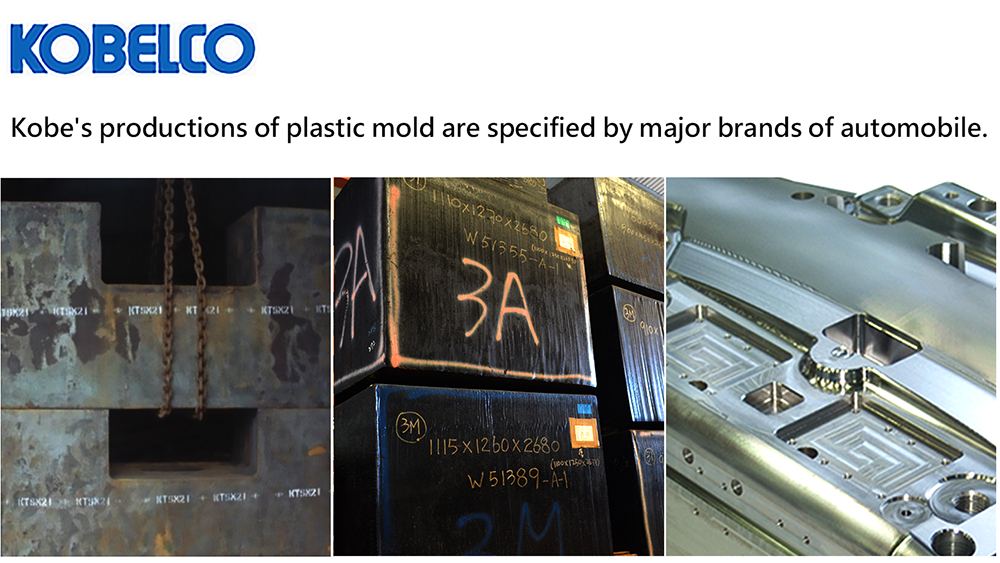 Introduction
Characteristics
Chemical Composition
Mechanical Properties