Plastic Mold Steel Plate
JFE's Plastic mold steel plate can be used to standard moldbase production,which can reduce inventory, cutting time and production costs.
JFE's product has the following characteristics :
1.Combined many years of experience with JFE component design and steelmaking / thick plate manufacturing technology for the production of pre-hardened steel
2.Using the world's largest 4Hi mill, with strong pressure rolling, so that the product has excellent homogeneity.
3.Through the steelmaking , heat treatment technology and precise control of chemical composition, Our product has uniform hardness distribution.
4.Our product has fine and dense metal structure, which can get beautiful surface texture after texturing.
5.Good machinability, save time and save money.
6.Great fatigue strength and thermal shock, plastic injection performance is good in medium mold tempture.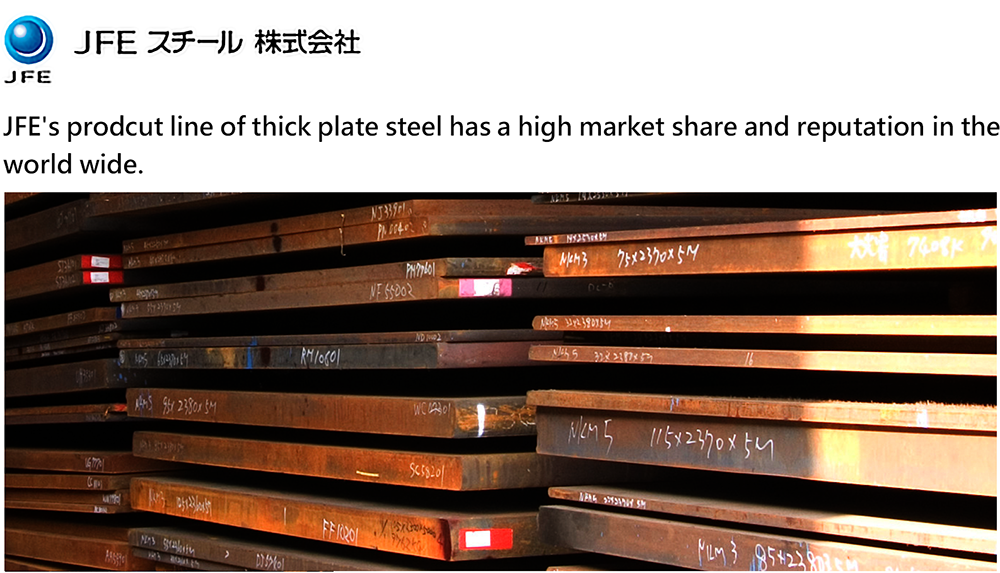 Introduction
Chemical Composition

Related technical information